MEMBERSHIP RATES
TYPE

MONTHLY (Draft only)

YEARLY

JOINER'S FEE

Pre-school (0-5 yrs.)
N/A
$30
$0
Youth (6-13 yrs.)
N/A
$60
$0
Teen (14-17 yrs.)
$12
$129.60
$0
College (18-23 yrs.)
$20
$216
$25
Adult (18 yrs. & up)
$29
$313.20
$25
Family (Includes couple living in same house, children 17 years & under)
$40
$432
$25
Home Town Hero (Healthcare, Military, EMS, Firefighter and police: Active or retired with proof of service)
$19
$205.20
$0
Home Town Hero Family (Healthcare, Military, EMS, Firefighter and police: Active or retired with proof of service. Includes couple living in same house, children 17 years and younger.)
$29
$313.20
$0
Senior (62 yrs. & up)
$21
$226.80
$25
Senior Family (Both parties 62 yrs. & up)
$25
$270
$25
Group Exercise Class Membership
*Includes basic Group Exercise Classes only, no use of Wellness Center, Open Gym or other full member benefits
$20
$216
$20
Joiner's Fee
A Joiner's Fee is a one-time investment in the facility required with all memberships except youth-based. The Joiner's Fee is not payable again as long as the membership does not lapse more than 1 year.
Payment Options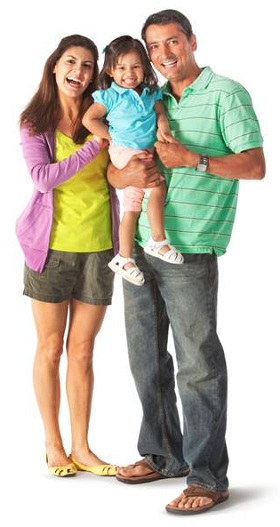 The Y makes it easy for you to become a member. Payment options for annual memberships include:
Full payment by cash, check, and all major credit cards.
Monthly payments through draft from a bank account or credit card. Initial payment is the prorated membership dues for the remainder of the month plus the joiner's fee. No long-term commitment is required, just a need to terminate by the 25th of the month. Payment is automatically withdrawn monthly during duration of membership.
Termination of Membership
Because the Y is dedicated to offering the most personal, intensive experience for each member, we do not require any long-term, contractual commitments. Monthly memberships will continue until a notice is completed at the front desk. Membership termination needs to be done by the 25th of the month for payments to stop. Annual memberships are non-refundable.
Open Doors Financial Aid
The Y is committed to providing quality programs and services to all members of the community, regardless of their ability to pay. Confidential financial assistance is available through our Open Doors Financial Aid Program. Forms are available at the front desk.
Tours and Trials
Did you know that you have the ability to check out the Y before you commit? Tours of our building are available during any of our operating hours with no appointment necessary!
TRY THE Y MEMBERSHIP
Sign up for a 30 day Try the Y membership for $30.00 - this is a one month cash pay option that will automatically terminate at the end of the trial.
Commit to the Y during your 30 day trial or up to 14 days after the trial has ended and have your joiner's fee waived and have a $15 credit towards your first months membership.
*See Try the Y Membership flyer for full details, policies, and restrictions
Guest/Day Pass Policy
Guest Pass: Adult members can bring one adult guest per visit. Guests are entitled to three visits before paying for a $10 day pass.
Day Pass: Adults 18 & up can purchase a day pass for $10 that allows access to the Wellness Center and open gym. Youth day passes are also available for ages 8-17 for $3 per day. Youth passes allow access to the Teen Center and open gym. All guests must complete a waiver before using the facility.